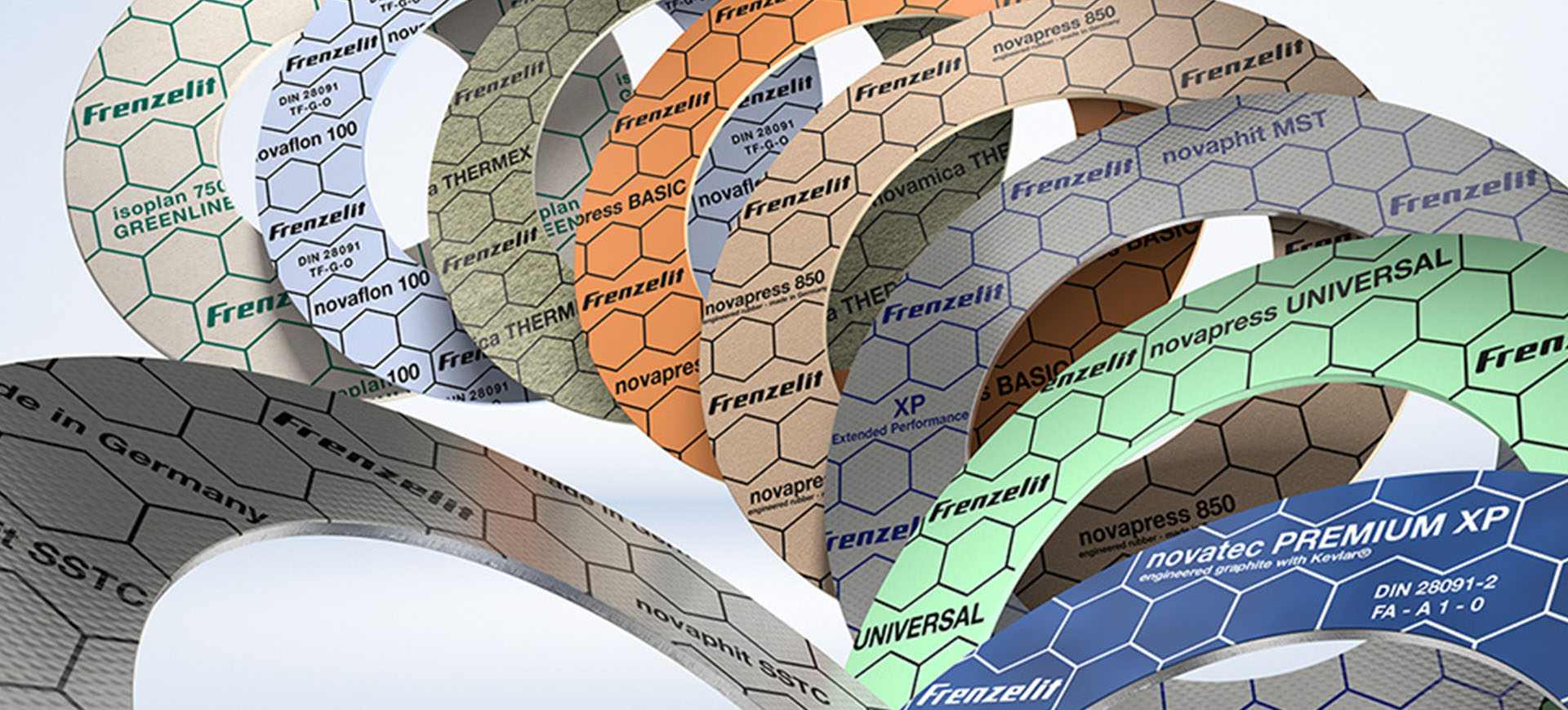 Innovative gasket materials for industrial applications
Frenzelit offers you a wide range of products and solutions along with unparalleled material and development expertise. Frenzelit gaskets are at home everywhere, wherever safety and reliability are top priorities: in power plants and chemical plants, in paper production, the food industry, heating technology or even in the offshore industry.
Select suitable gaskets here in real time: Simply enter the media you are using and use the slider to define the maximum temperature range.
---
Overview of textile-based gasket products