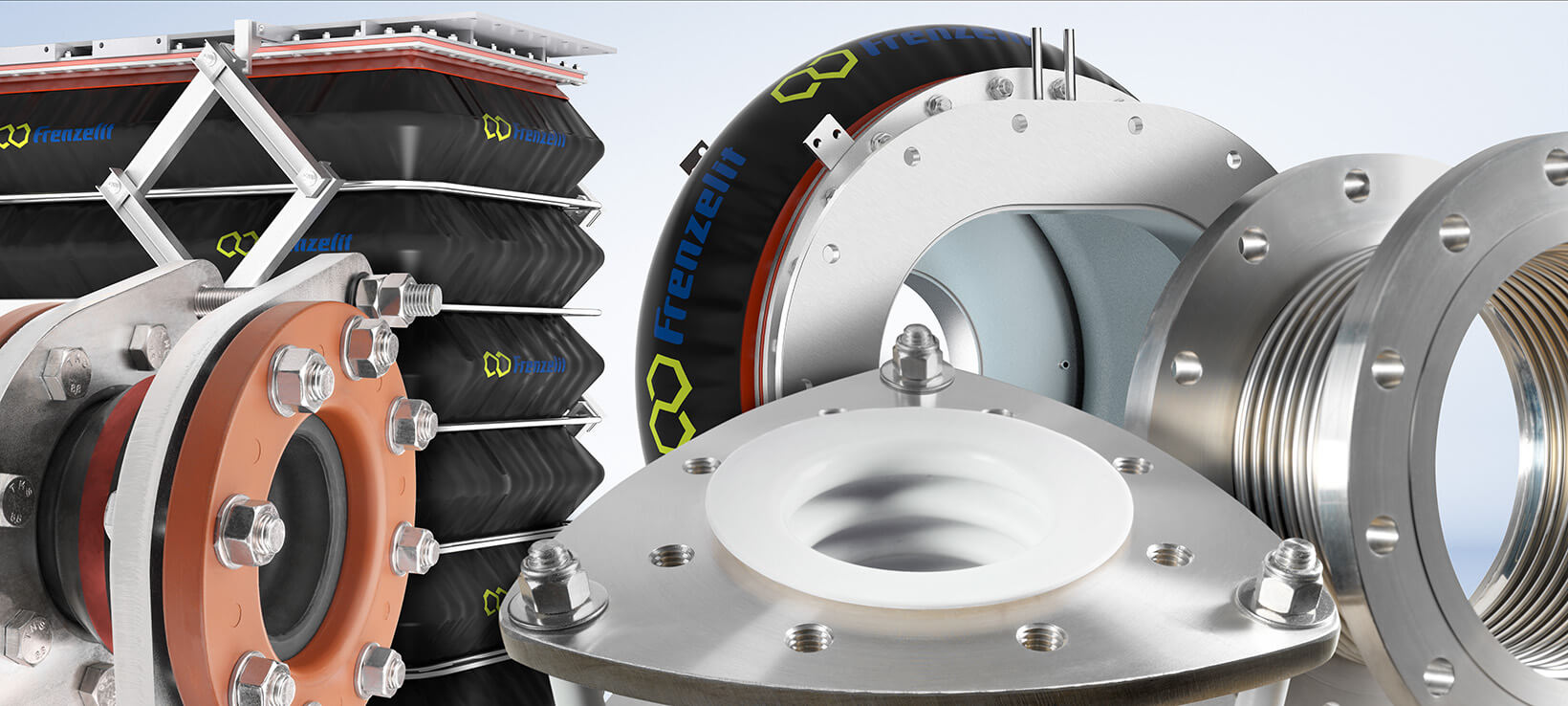 Expansion joints withstand a lot: Dynamic movements, stresses, high temperatures or aggressive media
Expansion joints are an indispensable part of industrial engineering: They are flexible components that compensate for axial, lateral or angular movements in canals, pipelines and joints. They are chemically resistant and stable when subject to over or negative pressure. And they keep the system sealed tight against outside influences. We have realized countless projects, so we understand that every system presents new challenges – from the often gigantic dimensions of many plants to the highest possible tightness standards in hydrogen applications, for instance.
We work with our customers to find the right solution for their needs and implement these solutions all from a single source – offering a complete portfolio of services if desired. Frenzelit is a full-service provider: We have comprehensive materials and coatings know-how, we produce our special fabrics ourselves and we have an experienced team of experts for consulting, design and installation. In-house at our headquarters or worldwide at your site.
We can offer you expansion joints for every specification:
EXPANSION JOINTS: Our product range
Reliability in all industries and environments
Plant engineering customers across all industries rely on Frenzelit expansion joints. Examples can be found in power plants, in the steel, iron and aluminum industry, as well as in the chemical, food or drinking water industry. Our expansion joints are also underway in ships, commercial vehicles and railway vehicles.
Our product quality, longevity and service are impressive. An expansion joint should be a product that you install and then "forget about" for the next eight to ten years because it simply functions perfectly.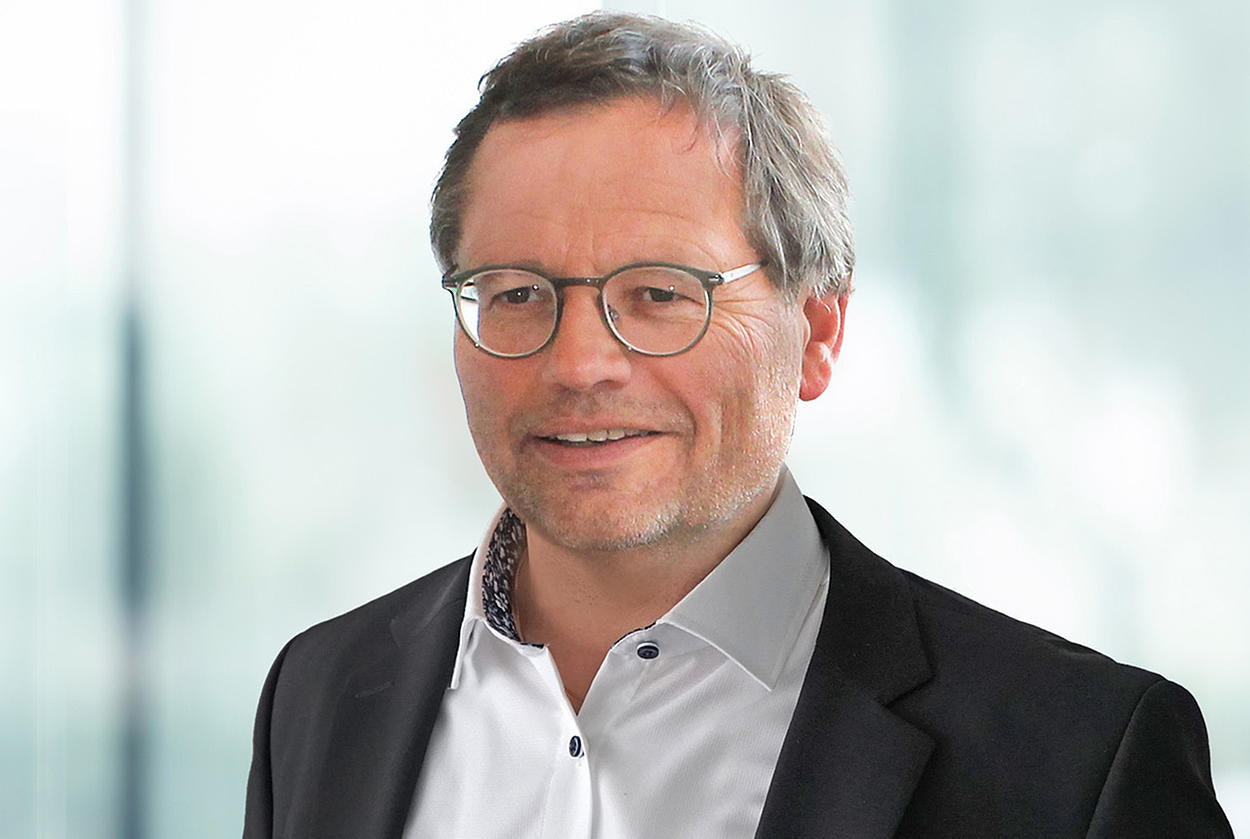 Stefan Puchtler, General Manager
Expansion Joint Division at Frenzelit
System availability translates into cash savings – Frenzelit helps rapidly in an emergency
Damage to expansion joints can shut down entire processes and be very costly. This is why Frenzelit reacts extremely rapidly. Our aim is to carry out an assessment within 24 hours at any site around the world, initiate repair measures and, where necessary, order the production of a new expansion joint. Production takes anywhere from a few hours to approximately two days. However, it would be better to use our expertise and our customer service well before this happens: During the planning phase of the system or when preparing for an inspection or a retrofit.
CUSTOMER AND INSTALLATION SERVICES
Everything from a single source, from project planning to commissioning
Our engineers, material specialists and technicians will find the best expansion joint solution together with you. An experienced, certified installation team is also at your disposal for full service installation, if required. Worldwide!
Special requests or questions about your application?
Contact our expansion joint service line.We'd be happy to help:Phone +1 336 814 4318 or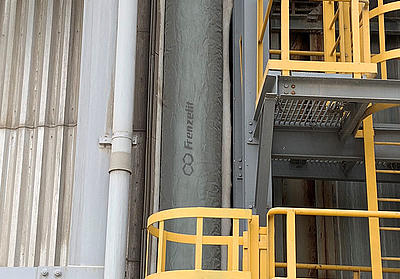 APPLICATION REPORT
The colossus of Dubai
How a colossal expansion joint was mounted on a waste heat boiler during revision work.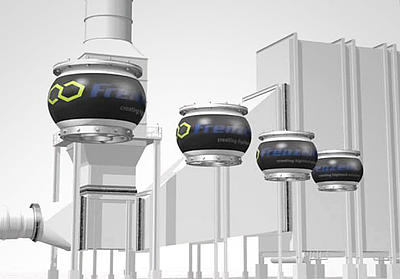 VIDEO
Combined cycle gas turbine power plants
This animation shows system solutions for fabric expansion joints in detail.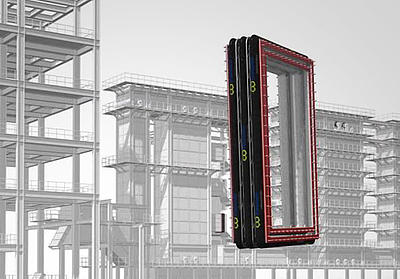 VIDEO
Strip galvanizing and continuous annealing lines
Animated overview of system solutions for fabric expansion joints.