Gaskets for hydrogen applications
Industrial applications and the possible uses for H2 are on the rise. Not all industrial quality assurance processes take this particular medium into account, which is why there are no reliable test standards available.
Frenzelit GmbH has already taken steps for its customers who want to use products in applications with hydrogen. Gaskets with proven suitability for such applications now come with a registered "H2-approved" logo for easy identification.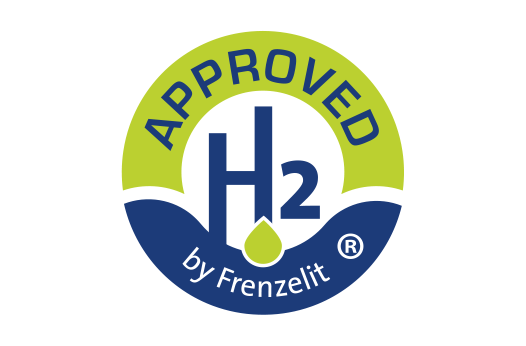 Testing for suitability in hydrogen applications at Frenzelit focuses on two aspects: tightness and material strength. Hydrogen molecules are extremely small, which is why tightness is a key criterion when it comes to suitability for hydrogen. Conventional leak tests with helium or nitrogen provide only limited information about tightness in applications with hydrogen due to the different molecular structure. For this reason, Frenzelit has developed a method to test the gaskets for leakage using the same medium that they must withstand in actual operation – hydrogen.
Gaskets must maintain their functionality for as long as possible – and this is why chemical resistance testing using hydrogen is so crucial. Frenzelit simulates the service life by storing the gasket material at a defined pressure in hydrogen for a specific period of time. The material should not evidence any cracks or porous areas after this time.
Only then does a gasket receive the "H2-approved" logo. This verifies the suitability of the material and customers can rest assured that the gaskets will work properly in hydrogen applications. Many Frenzelit materials have already demonstrated this suitability.
And not just with the "H2-approved by Frenzelit" branding: Frenzelit already wants to set benchmarks in the industrial use of hydrogen with its own proprietary test method and the resulting measurement protocols.
Fuel cells
Electrolysis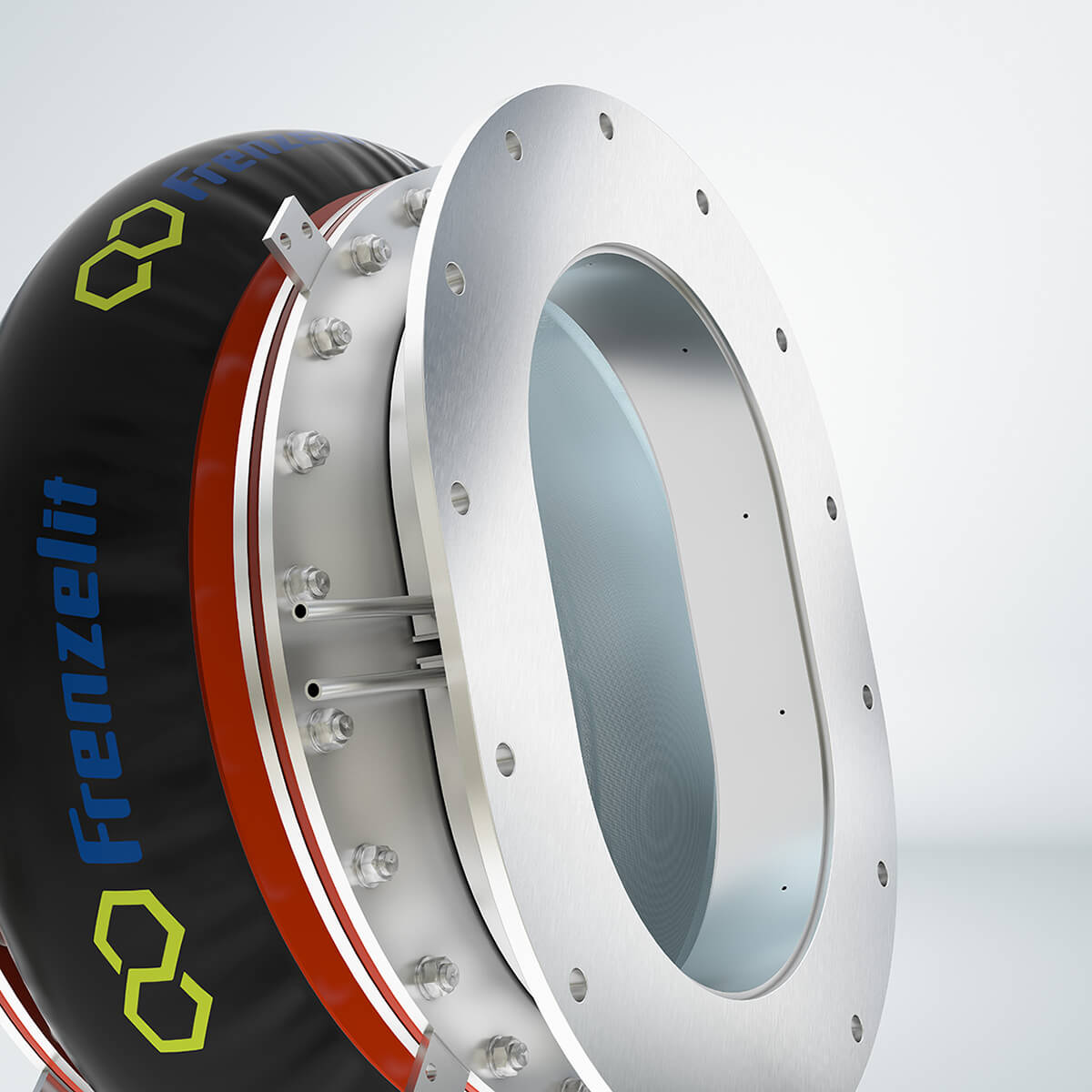 What's more, in addition to gaskets for hydrogen applications, Frenzelit also offers expansion joints. Strip galvanizing and continuous annealing lines in cold rolling mills, for instance, require a very high level of tightness in order to reliably seal off the inert gas atmosphere of hydrogen and nitrogen that is present in certain sections of the annealing furnace. Different versions of in-house developed fabric expansion joints are used here.
Read the technical article here:
Future world – hydrogen
Read our special article about hydrogen. More about the topics of electrolysis, fuel cells, etc. – plus an overview of the highly specialized materials made by Frenzelit.