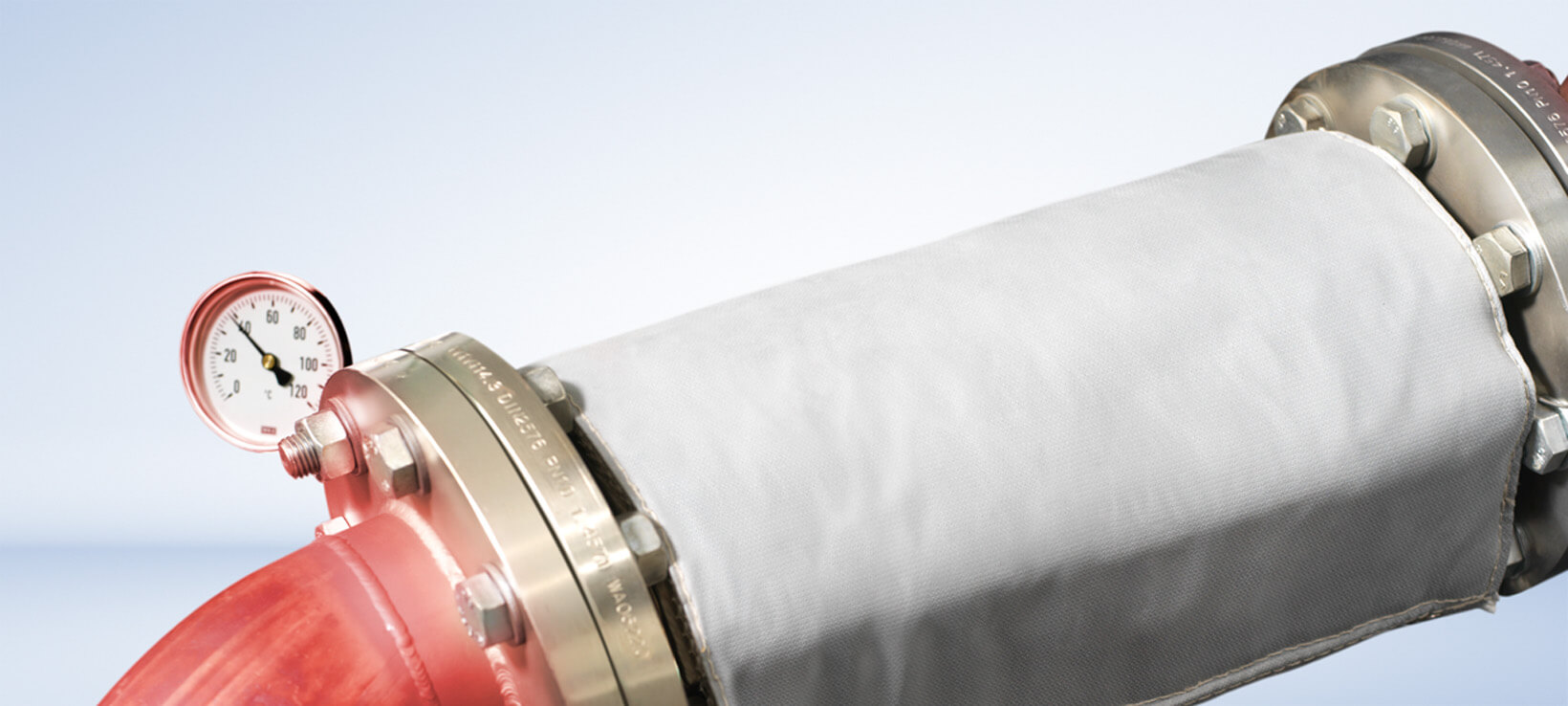 Customer-oriented high-tech solutions for thermal and acoustic insulation
The shape specifications of the products are as diverse as the kinds of insulation tasks customers around the world come to Frenzelit for. This is why Frenzelit offers so many different versions of high-temperature-resistant solutions. Frenzelit is known for its customization possibilities and versatility. The fit is a prerequisite for functional insulation. The finishing specialists at Frenzelit use CAD drafting and prototyping to develop service-friendly mounting and installation concepts for your insulation elements. Frenzelit supports its customers through all stages of the process – from the prototype to series-ready product.

Sewn and finished
Frenzelit's finishing department offers a variety of high-temperature-resistant sewing yarns and seam types for the different use cases to ensure that the seams on the insulation solutions do not weaken in continuous use. Snap fasteners, eyelets, buckles, hooks or Velcro fasteners guarantee simple installation and removal even in difficult installation conditions.
Applications include insulation for large diesel engines, flexible launders, trenchless sewer rehabilitation, gas turbine pillows and safety blankets.


Product examples
---