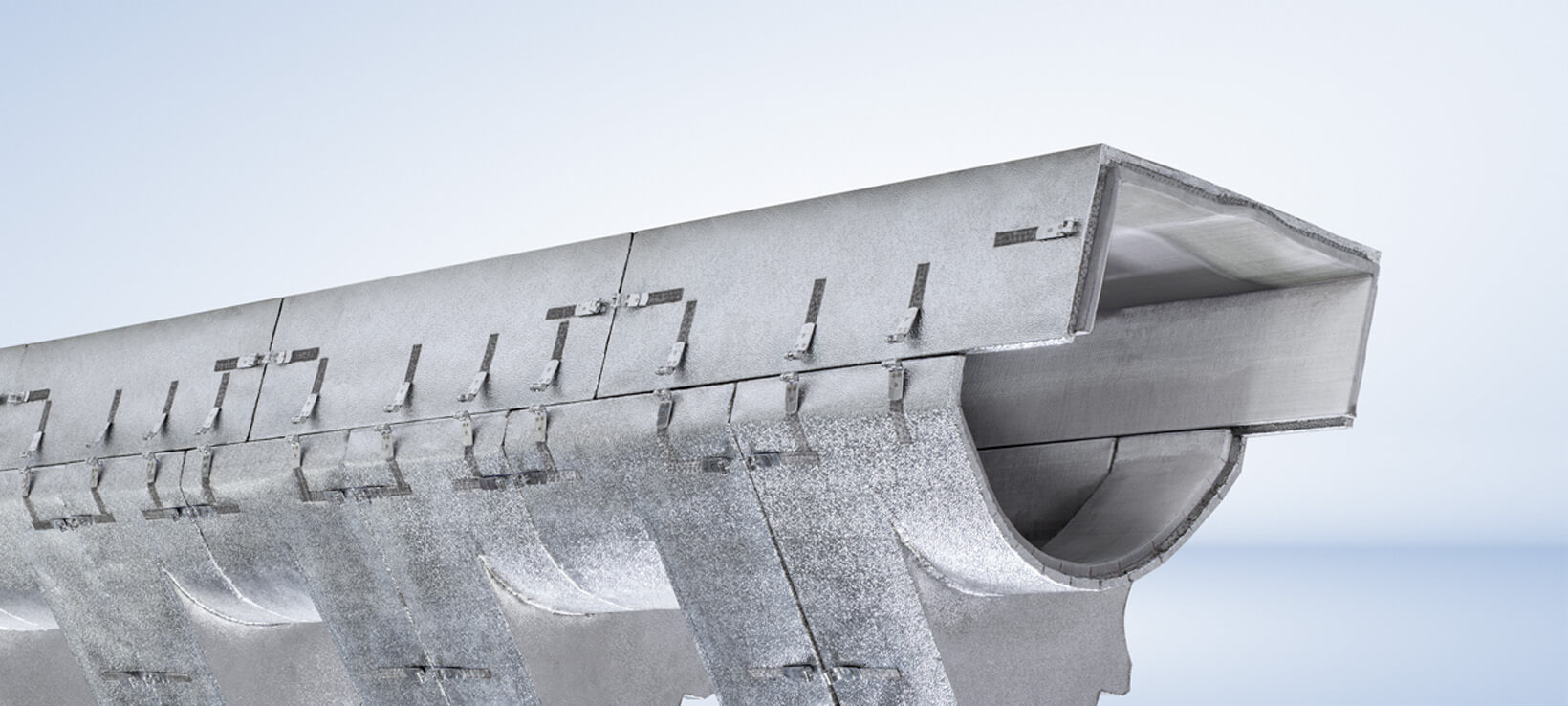 Engine insulation for large diesel, marine diesel, construction machinery and cogeneration power plants.
Exhaust lines and turbochargers of large engines need to be insulated to protect the surrounding components from high temperatures. The SOLAS requirements (surface temperature lower than 220 °C) must also be met in marine engines. In addition, vibrations often destroy conventional insulation.
Frenzelit's solution for these difficult installation conditions has a perfect fit and is easy to install. Frenzelit has developed an insulation system that can be used in large diesel applications and biogas-driven cogeneration power plants. It is characterized by a surface adapted to the use case, its vibration resistance and easy installation and removal of individual components. It is also extremely light and compact. The R&D specialists at Frenzelit use CAD drafting and prototyping to develop customized insulation elements, examine and optimize these and simultaneously develop service-friendly installation and removal concepts. This innovative insulation solution by Frenzelit is THE alternative to acoustic pillows, insulating mattresses and insulation jackets.
Advantages:
Easy installation and removal
Long service life
Light weight
Vibration resistant