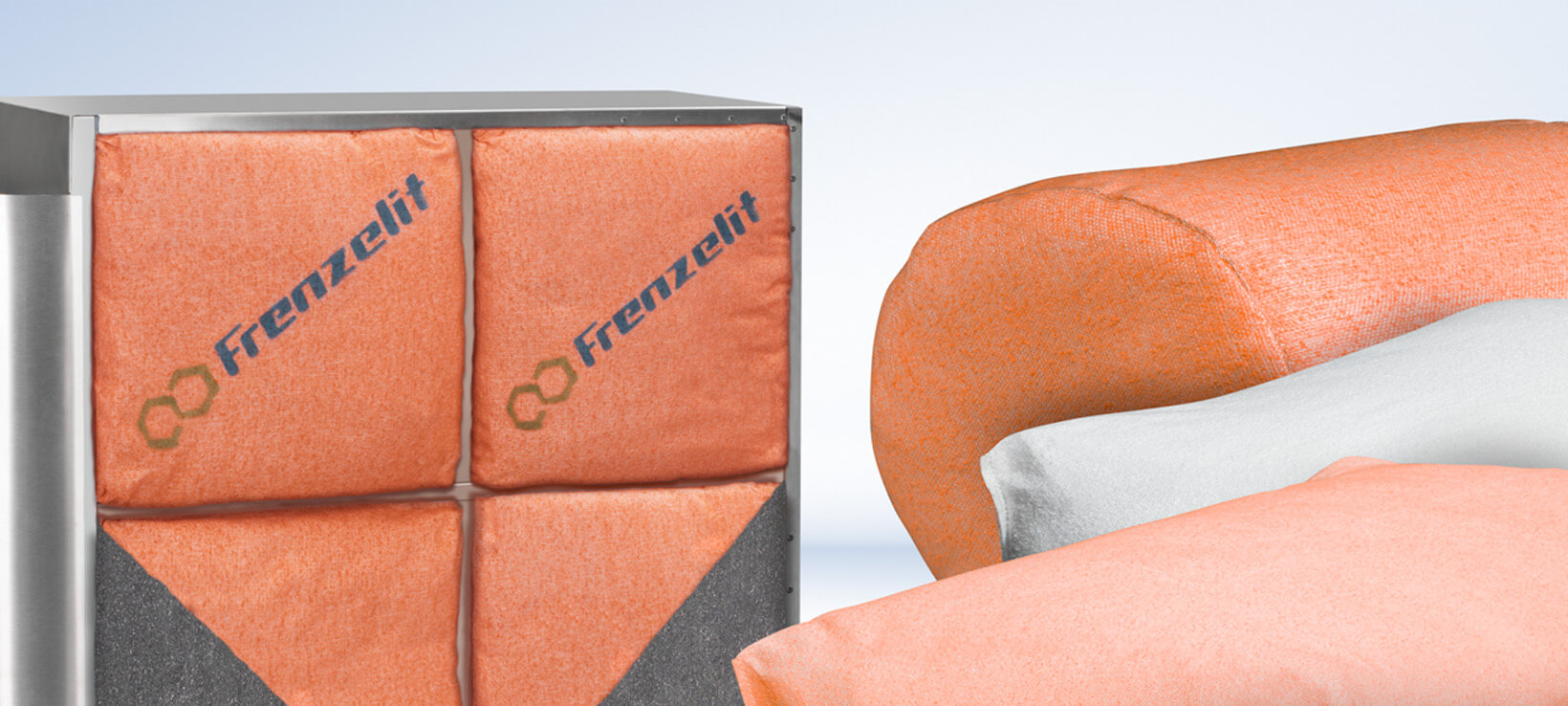 Acoustic pillows for gas turbines
The base material is specially developed high-temperature-resistant isoGLAS® and isoTHERM® woven fabrics that are made into pillows. The filling consists of isoGLAS® and isoTHERM®needlemats and Frenzelit gas turbine glass fibers or GT basalt. All manufacturing processes from development to production are 100% in-house.
The shape, structure, density and material composition of the pillows are made specifically according to the installation situation and the technical requirements to meet the specifications in the best possible way and guarantee a long service life. Frenzelit stays in constant contact with customers as well as leading manufacturers of gas turbines from around the world in order to always develop market and product-oriented improvements and innovations.
Advantages include:
Highly efficient acoustic/thermal insulation
Sound insulation
No hot spots
Quick and easy installation based on a pillow concept
Custom designs tailored to the respective customer requirements and dimensions