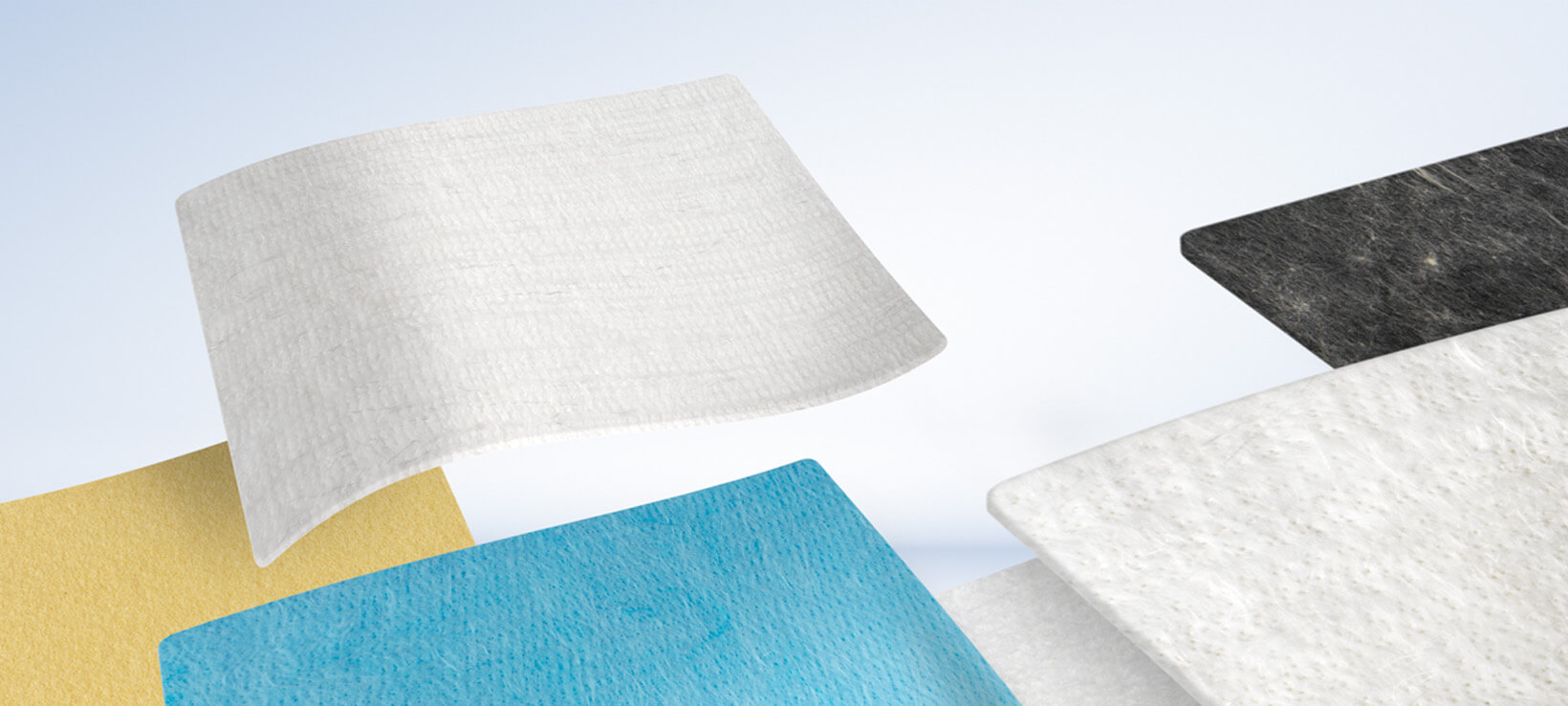 Needlemats for thermal/acoustic insulation and filtration
The careful selection and optimum processing of the raw materials ensure that technical needlemats by Frenzelit shine with consistently high insulation properties regardless of how they are supplied – as rolled goods, punched parts or 3D molded parts.
Coating, lamination or reinforcement with scrim (up to 9mm thick): finishing processes can be used to adapt the properties of Frenzelit needlemats to customer-specific requirements.
In addition to insulation, technical needlemats are also used in fields such as filtration, automotive, heating and air conditioning and machine manufacturing & plant engineering.