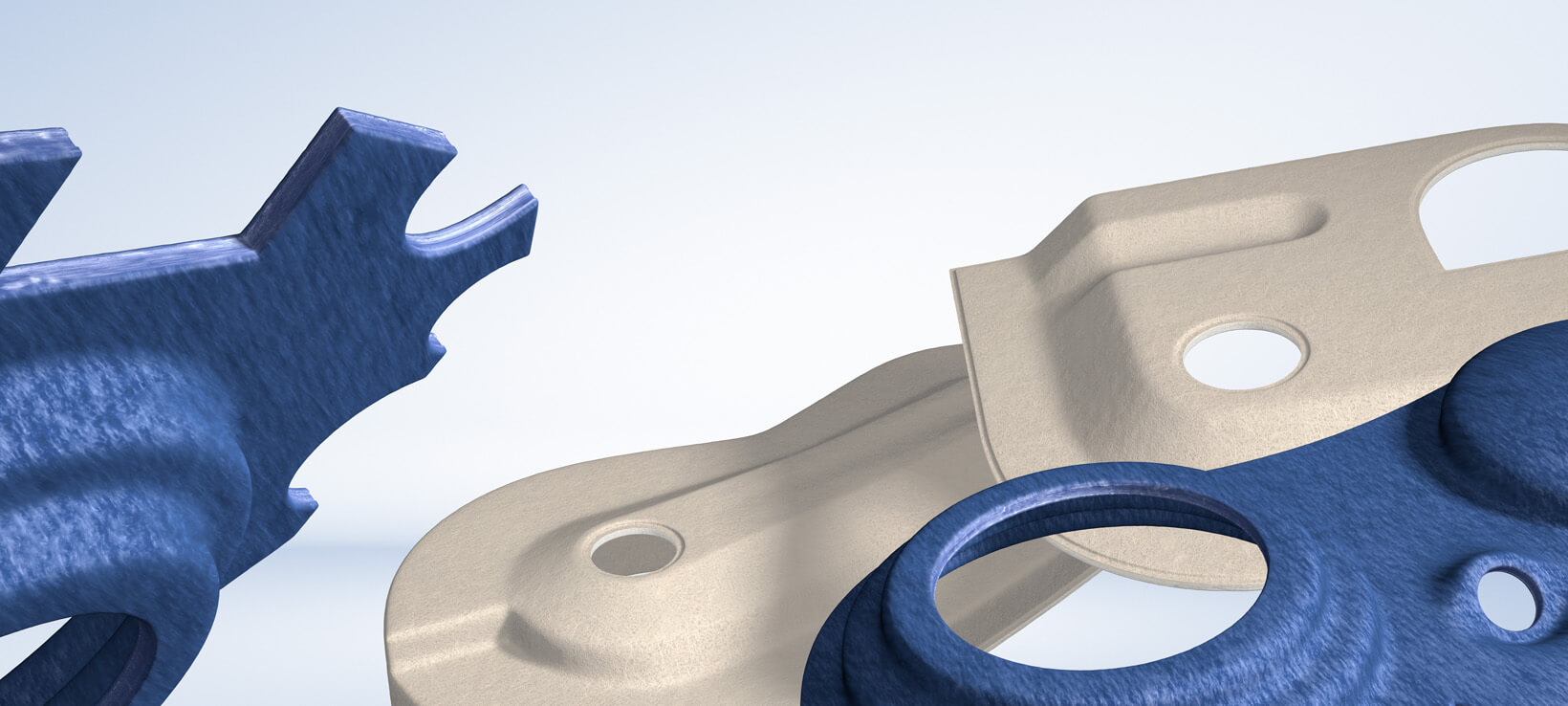 3D molded parts for high-temperature insulation
Textile molded parts by Frenzelit offer OEMs and their suppliers in the field of exhaust systems and emission control an innovative, ready-to-install best solution for insulation tasks – perfect, dimensionally stable and automated installation.
Your advantages:
Faster
Reduced cycle times thanks to simple – even automated – assembly

More precise
Dimensional stability for precise positioning and mounting

Safer
No skin irritation during assembly due to fibers that are loose or sticking out

More effective
Optimal 3D geometry in the tightest spaces – without "hot spots"
They allow for perfect high-temperature insulation up to 1100 °C in the tightest spaces, custom geometries with variable wall thicknesses (gradients) – also in 3D molds – and low thermal conductivity. Molded parts by Frenzelit contain no harmful substances, emit no smoke or unpleasant odors and are supplied tailor made and ready-to-install.