Gaskets
Customized series products
novatec®

Gaskets made from fiber and graphite
The hybrid solution that combines fiber and graphite.
Gasket solutions made from our novatec® material combine the advantages of fiber and pure graphite gaskets.
The admixture of pure graphite gives novatec® gasket solutions better temperature and media resistance.
novatec® is therefore ideal for applications in which conventional fiber gaskets do not work or are no longer reliable and where mineral gasket solutions (e.g. novaphit® or novamica®) are "over engineered", e.g. in:
Boiler systems (as ignition electrode gaskets)
HVAC systems
Household appliances (steam cookers, ironing stations, steam cleaners, etc.)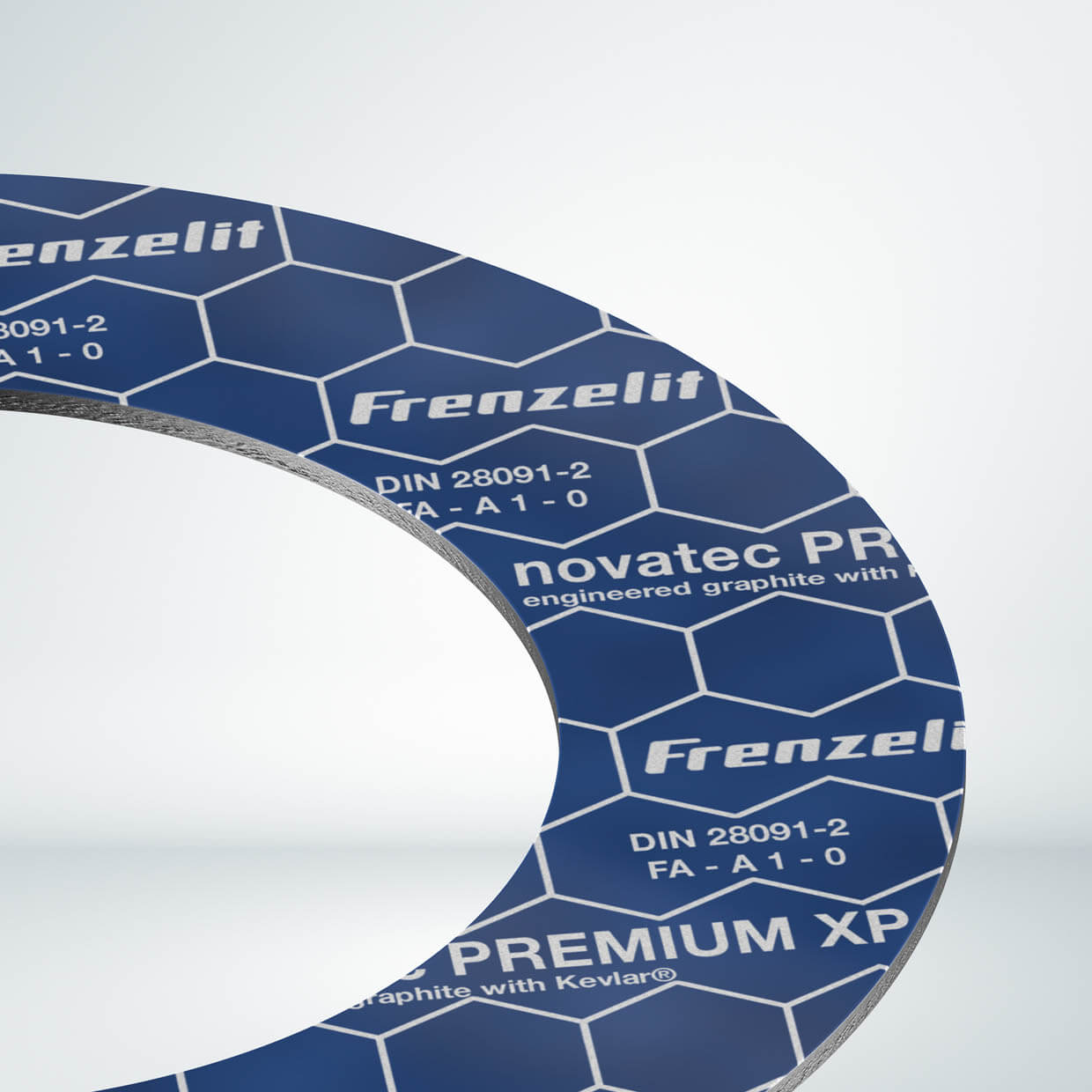 Thanks to their high graphite content, novatec® PREMIUM XP gasket solutions feature:
Temperature resistance up to approx. 250 °C
Very good media resistance
Very good residual stress.
Their optimized graphite morphology gives novatec® PREMIUM XP gasket solutions much lower leakage rates with standard surface pressures. novatec® PREMIUM XP gaskets come standard with a royal blue anti-stick coating, which functions reliably over the entire temperature range.
Brochure, technical data sheet and characteristic values
Certifications, approvals and tests: