Gaskets
Customized series products
novaphit®

Graphite gaskets
Customized pure graphite gasket solutions
The novaphit® product family is ideal for extreme applications. It is designed for use in a temperature range from -200 °C to 550 °C and has very good chemical resistance, which makes it a reliable gasket material in extreme conditions. In addition to the very good sealing function thanks to high adaptability and low creep behavior, novaphit® gaskets are also suitable as heat transfer solutions.
novaphit® gasket solutions help reduce emissions, increase energy efficiency and are typically used in the following applications:
Gasket in exhaust systems, turbo chargers and EGR systems
Heat transfer solution in household appliances
Thermal gasket in HVAC systems
Secondary gasket in drive trains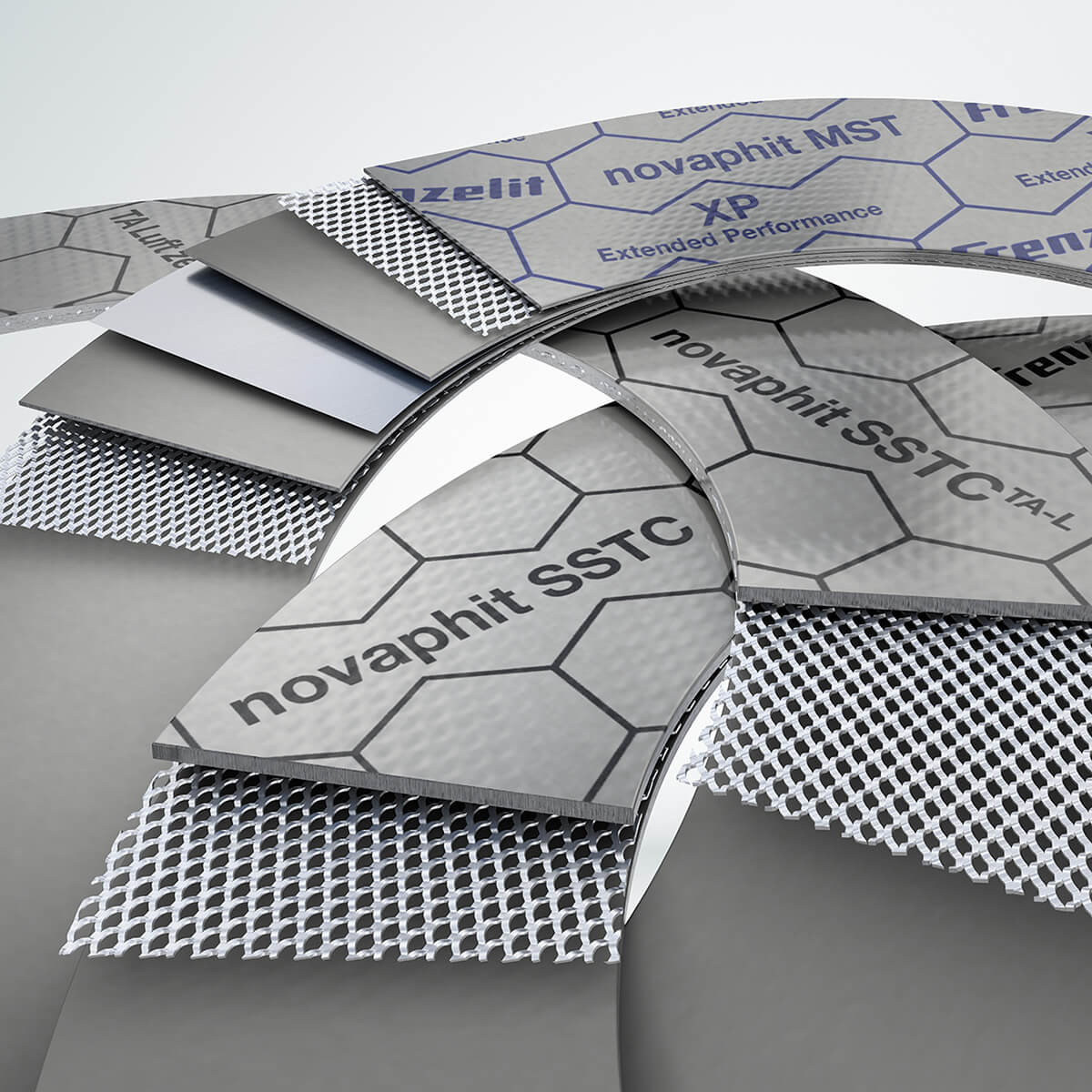 novaphit® SSTC consists of expanded pure graphite (purity: at least 99%) and is additionally reinforced with an expanded metal insert (1.4404, AISI 316 L). This material composition enables use in applications with narrow geometries (gasket widths) and frequently changing loads. In addition, the expanded metal insert in novaphit® SSTC supports surface pressure distribution due to is three-dimensional structure.
novaphit® SSTC can also be supplied with XP technology on request.
Brochure, technical data sheet and characteristic values
Certifications, approvals and tests: