Gaskets
Innovative gasket materials
Knitted Ropes

The special method used to produce knitted ropes guarantees a dimensionally stable, highly flexible product. They are ideal for even the most challenging installation conditions. Dimensional tolerances in cast parts are compensated for and there is optimum adaptation to the smallest corner radii. The very good elastic recovery ensures long-lasting functionality of our knitted ropes.
Advantages:
High flexibility, which also makes it suited for difficult installation conditions (e.g. uneveness/constriction in a groove, tight radii, etc.)
Extremely dimensionally stable, i.e. no bulges if the material is bent
Very good elastic recovery, i.e. the material springs back to its original diameter
Made from skin-friendly textured filament yarns
The knitted ropes are primarily used as a seal in furnace, boiler and chimney doors as well as in the steel and aluminum industries.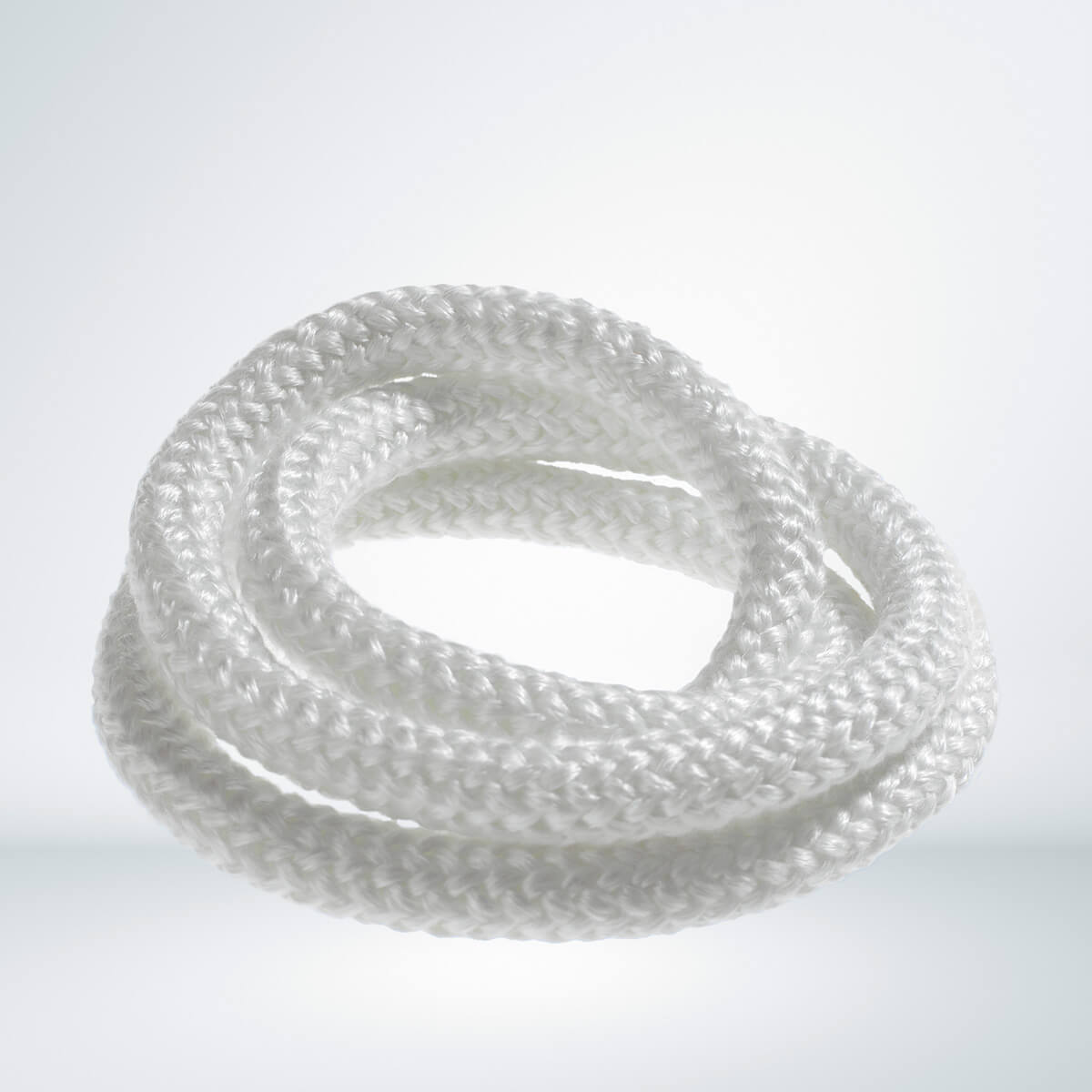 Application temperature limit 550 °C (short peaks up to 650 °C)
E-glass is the base material in isoGLAS® products. Texturing guarantees a large storage volume and thus good insulation properties. The product line is extremely textile and harmless to health.
Filament diameter 6-11 µm
Incombustible (in accordance with DIN 4102)
Loss on ignition < 1.5%