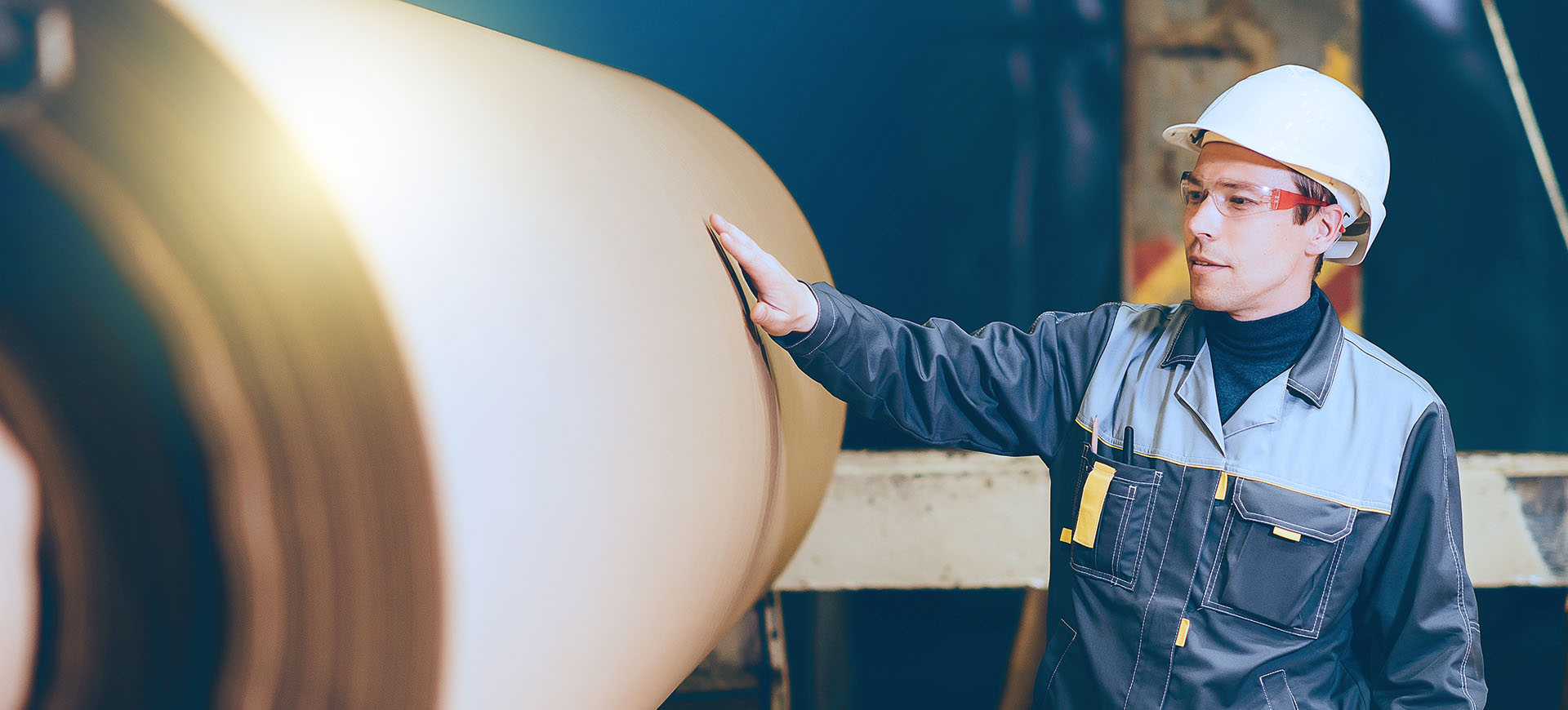 Effective products for the pulp and paper industry
As the procurement of energy and raw materials is becoming increasingly demanding and more expensive, plant operators aim to use them as efficiently as possible. Large quantities of chemicals, process water and steam are frequently transported, and many of these may be volatile or hazardous materials. Reliable components for gaskets, insulation and expansion joints ensure the necessary safety for everyone who works in these plants. Optimal sealing and insulation helps reduce emissions and meet strict environmental and safety requirements. At the same time, fewer leaks mean more reliable processes, lower energy consumption, far less unscheduled downtime and thus more cost-effective production.
With its high-performance products and innovative composite materials for insulating and sealing thermal process plants, Frenzelit is a versatile and experienced partner for the wood, paper and pulp industry.
WOOD, PAPER AND PULP INDUSTRY
Looking for a competent partner?
We are your contact with wood, paper and pulp industry expertise. We develop customized composite materials and solutions for your special requirements. Contact us now!
PRODUCTS FOR THE WOOD, PAPER AND PULP INDUSTRY