Highly-functional insulation materials
Technical textiles by Frenzelit ensure smooth production processes in a variety of industries such as the aluminum, glass, steel and process industry.
Frenzelit's diverse coating techniques enable it to specifically adapt and optimize the properties of its technical textiles with respect to their mechanical resistance, insulation effect, water and gas tightness and many other aspects to satisfy customer-specific and project-oriented requirements.
More questions?
Contact us: Phone +49 9273 72-0 or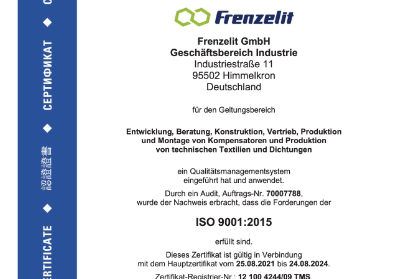 Certificate ISO 9001 Quality management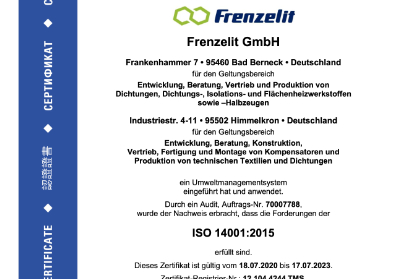 Certificate ISO 14001 Environmental management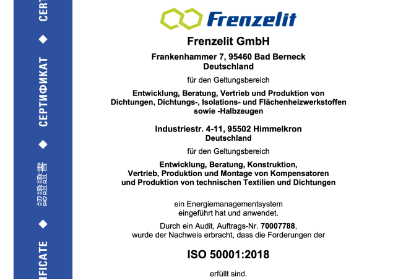 Certificate ISO 50001 Energy management
The only thing we can't do is "invisible"
It's not magic, it's material expertise: We can give our technical textiles almost any properties through our finishing and treatment methods: Watertight, UV-resistant, oleophobic, resistant to sparks from welding, self-adhesive, weavelock, etc. etc.