Gaskets
Customized series products
novaform® FDV

Dispenser gaskets
Dispenser gaskets
novaform® FDV gasket systems are made with dispenser technology. The dispenser creates a sealing bead in a defined position. The specially developed dispenser method creates a dimensionally stable, geometrically uniform sealing element.
The sealing bead consists of either a non-corrosive curing silicone or of fluorine silicone for improved media resistance. The sealing bead and groove geometry are precisely coordinated to match. In addition to conventional applications as a gasket in off-load contact, the sealing bead can also be applied on components without groove or step.
Their very good adaptability and temperature & media resistance make gasket systems with novaform® FDV permanently dustproof and watertight (protection class IP6K9K according to ISO 20653), which is why they are already being used more frequently in e-mobility applications such as in:
Battery housings
Charging systems
Distribution systems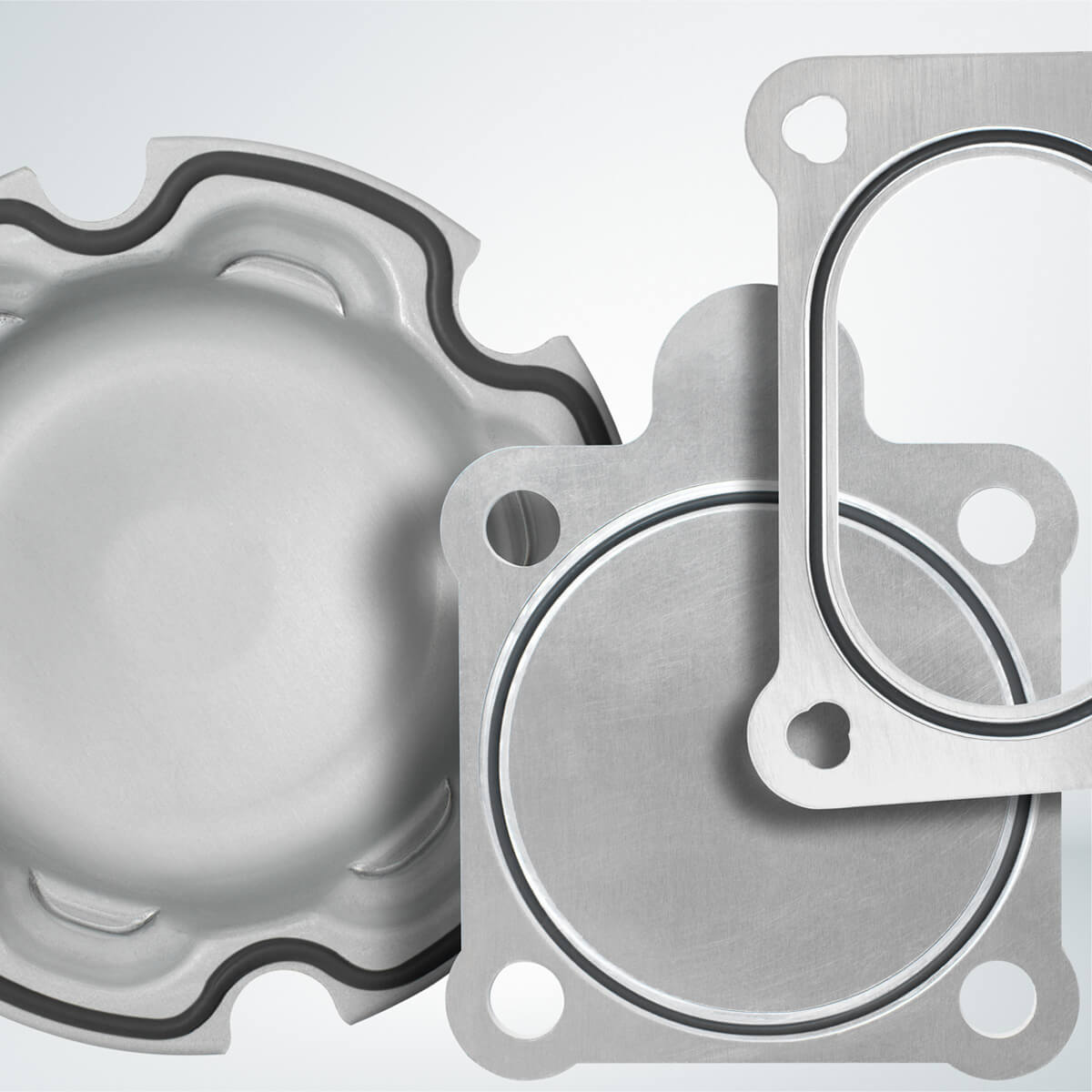 Gasket in off-load contact dispenser gasket
novaform® FDV seals in off-load contact. The components are tightened "en bloc" touching each other. The elastomer creates a permanent seal in the gasket system thanks to inner restoring forces (O-ring properties) and is free from additional mechanical loads.
| Type | Temperature resistance | Color | Hardness[Shore-A] | Cross-linking system |
| --- | --- | --- | --- | --- |
| novaform® FDV 020 | -50 to +275 °C | Black | 43 | Acetoxy |
| novaform® FDV 040 | -40 to +150 °C | Gray | 35 | Addition cross-linking |
| novaform® FDV 060 | -50 to +180 °C | Black | 30 | Alkoxy |
| novaform® FDV 070 | -45 to +180 °C | Black | 18 | Oxime |