Insulation
Insulation materials
isoplan® STEEL ROLLER

High-performance material for the production of transport rollers for the steel industry
isoplan® STEEL ROLLER materials are based on high-temperature-resistant ceramic fibers1, fillers and an organic binder system. They are available as a sheet and as a ready-to-install ring.
The advantages of isoplan® STEEL ROLLER at a glance:
Excellent temperature resistance
Maximum service life of rollers
Can be reground multiple times
Minimal abrasion
No coating needed
Very low surface shrinkage under temperature exposure
No cracking due to temperature-related material stress
Perfect surface quality of the steel; no scrap due to irregularities

isoplan® STEEL ROLLER insulation materials help prevent production downtime and make a significant contribution to consistently high surface quality of steels.
Frenzelit is a full service provider to roller manufacturers and steel mills when it comes to the production and use of rollers equipped with isoplan®. Our engineers have many years of experience in the field and the necessary development expertise to support you – even on site.
Leading stainless steel manufacturers worldwide have already been using isoplan® transport rollers on their annealing lines and pickling lines for years.
1 REACH-listed SVHC fiber
The standard solution for temperatures up to 1200 °C
isoplan® VARIO is based on high-performance ceramic fibers1, temperature-resistant fillers and a low share of an organic binder system. Combined with many years of experience, this formula is the standard solution for transport rollers in the steel industry.
isoplan® VARIO can withstand continuous temperatures of up to 1200 °C and therefore can be used in most furnace positions.
isoplan® VARIO is also the perfect insulation material for general industry in extremely high temperature applications.
1 REACH-listed SVHC fiber
Brochure, technical data sheet and characteristic values
Other products isoplan® VARIO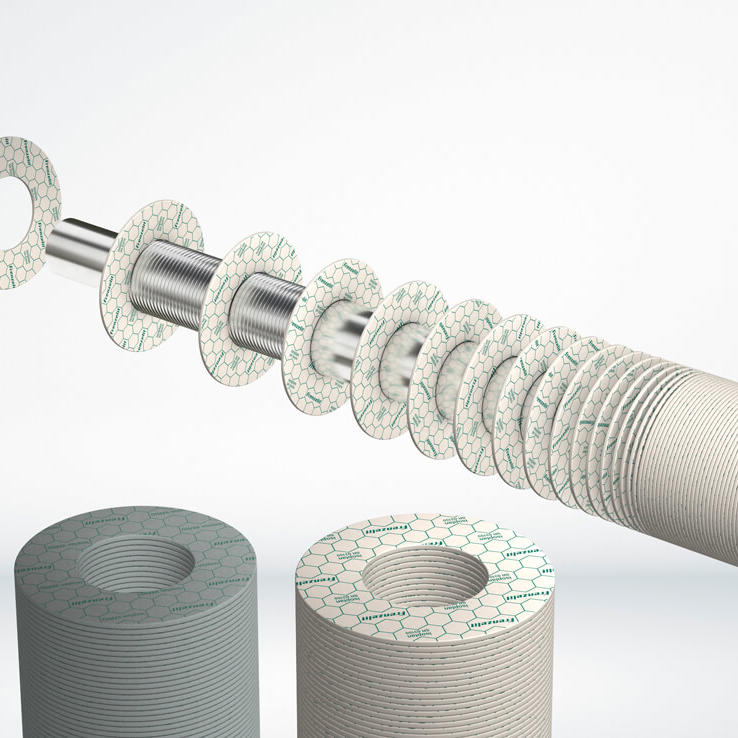 Transport Rollers