Gaskets
Customized series products
novaform®

Soft gaskets
Soft gaskets – The right choice for countless applications
The novaform® gasket solutions product family comprises elastomer-bonded fiber gaskets specifically designed for use in automotive applications or applications in series production.
novaform®gasket systems are particularly cost effective, highly adaptable at comparatively low surface pressure levels and have good media resistance.
These properties make novaform® solutions ideal for applications where sealing liquid media is the focus, e.g. in:
Transmissions/drive systems
Shift housings
Power take-off systems
novaform® SK gasket solutions are the exception. Their special composition makes them thermally highly resilient and they are typically used to seal gaseous media (e.g. in exhaust applications).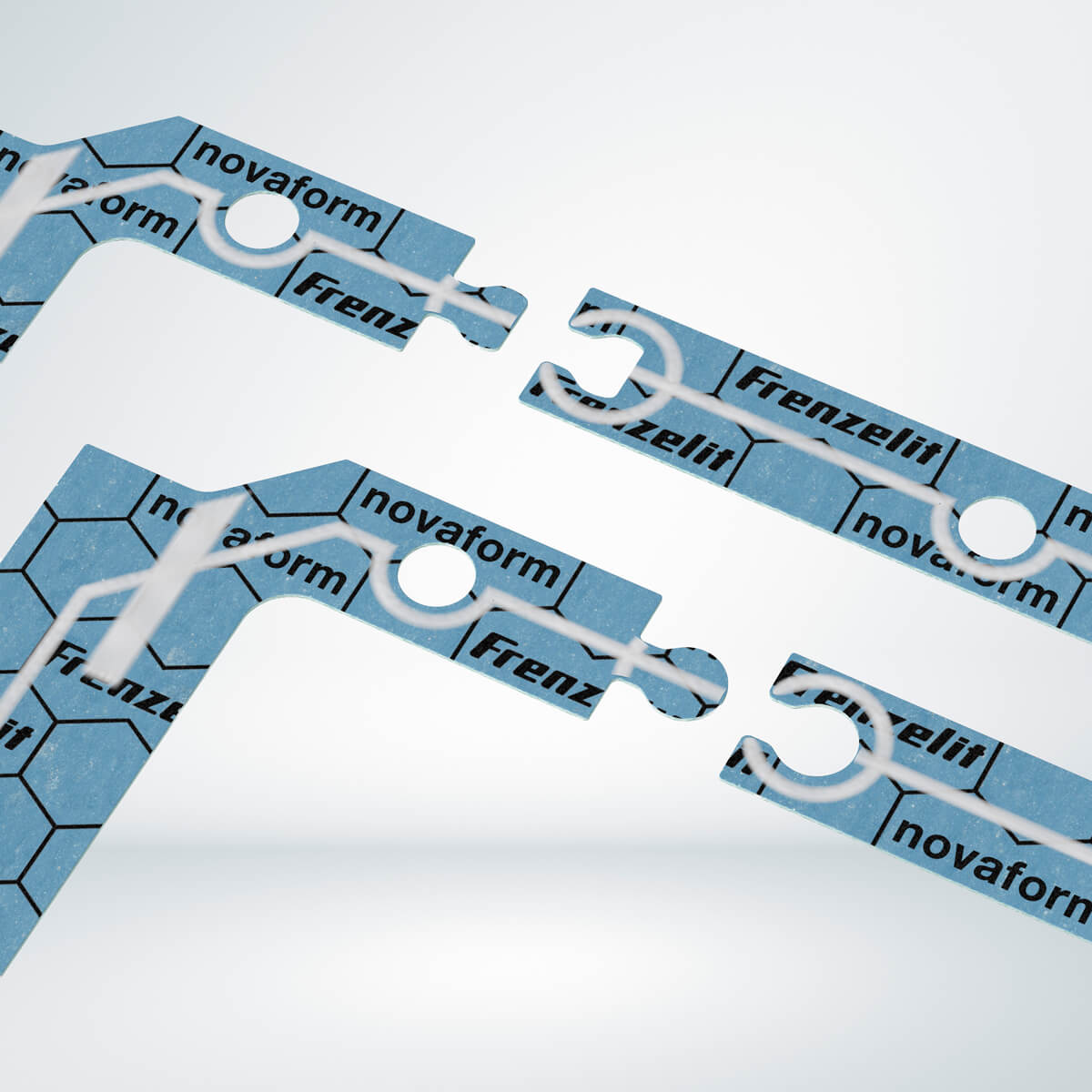 novaform® 216 was specifically designed for automotive applications that require high tensile strength and where water, oil and fuel are used as a medium.
novaform® 216 gasket solutions are supplied in standard thicknesses from 0.5 mm to 2.0 mm. The components can be equipped with an anti-stick coating on request.
Certifications, approvals and tests: