The tiniest subtleties have a huge impact in the process industry
Whether in refineries, steel or aluminum industry applications, in the paper industry or in petrochemical plants: If you want to be a player in the process industry and produce economically you need to be able to rely completely on the materials and products you use. This is also our maxim in the development and production of gaskets, insulation and expansion joints. Our broad application expertise and wealth of experience in the field of high-temperature-resistant fibers and materials are quite unique. We incorporate this knowledge into all of our products and solutions – and you benefit from this as our customer!
The chemical industry's high demands call for innovative solutions
Corrosive and abrasive media, extreme temperatures of more than 1,000°C, large pressure differences as well as lateral and axial movements: Chemical processes place extreme demands on gaskets and expansion joints. The number one priority in this sector is to ensure product quality and safety for people and the environment while also adding significant value. Whether gaskets, insulation or expansion joints – customers who use our innovative products and tailor-made system solutions can rely on our experience. We guarantee maximum plant reliability.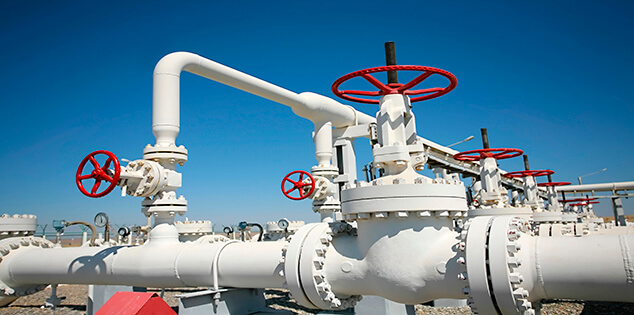 Perfect connection: Our products in the wood, paper and pulp industry
We offer our customers a unique range of products for insulation and sealing of thermal process plants in wood, paper and pulp industry applications. Perfect coordination between the individual applications in this industry is particularly important, as optimum satisfaction can only be achieved if the solutions chosen are adapted precisely to meet your requirements. Frenzelit is your versatile and experienced partner for processing industry applications with its high-performance gaskets, insulation and expansion joints.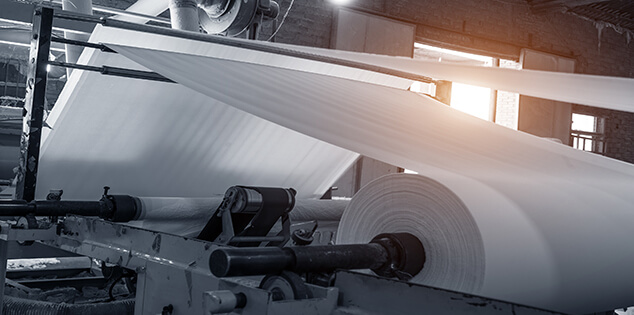 Application safe even at temperatures above 1,000° C
It's hard to imagine the glass, steel, iron & aluminum industry without thermal insulation. Our product portfolio includes a wide range of high-tech materials processed as nonwovens, woven fabrics, tapes and packings so you will always find the right solution for demanding applications that require extremely high quality. Our technical textiles are characterized by their very high long-term temperature resistance and low thermal conductivity. In the area of technical fabrics, our customers can choose from seven product lines featuring excellent technical values – with application temperature limits that exceed 1,000°C.