Gaskets
Gasket Materials
novaline®

Ready-to-install gaskets
novaline® is a new product line comprising ready-to-install gaskets. They enable complex solutions for sealing problems that were previously considered unsolvable.
novaline® incorporates many years of expertise in gasket materials paired with knowledge about the daily demands on gaskets in various applications.
novaline® transcends borders through the intelligent combination of materials and sets new standards in gasket technology.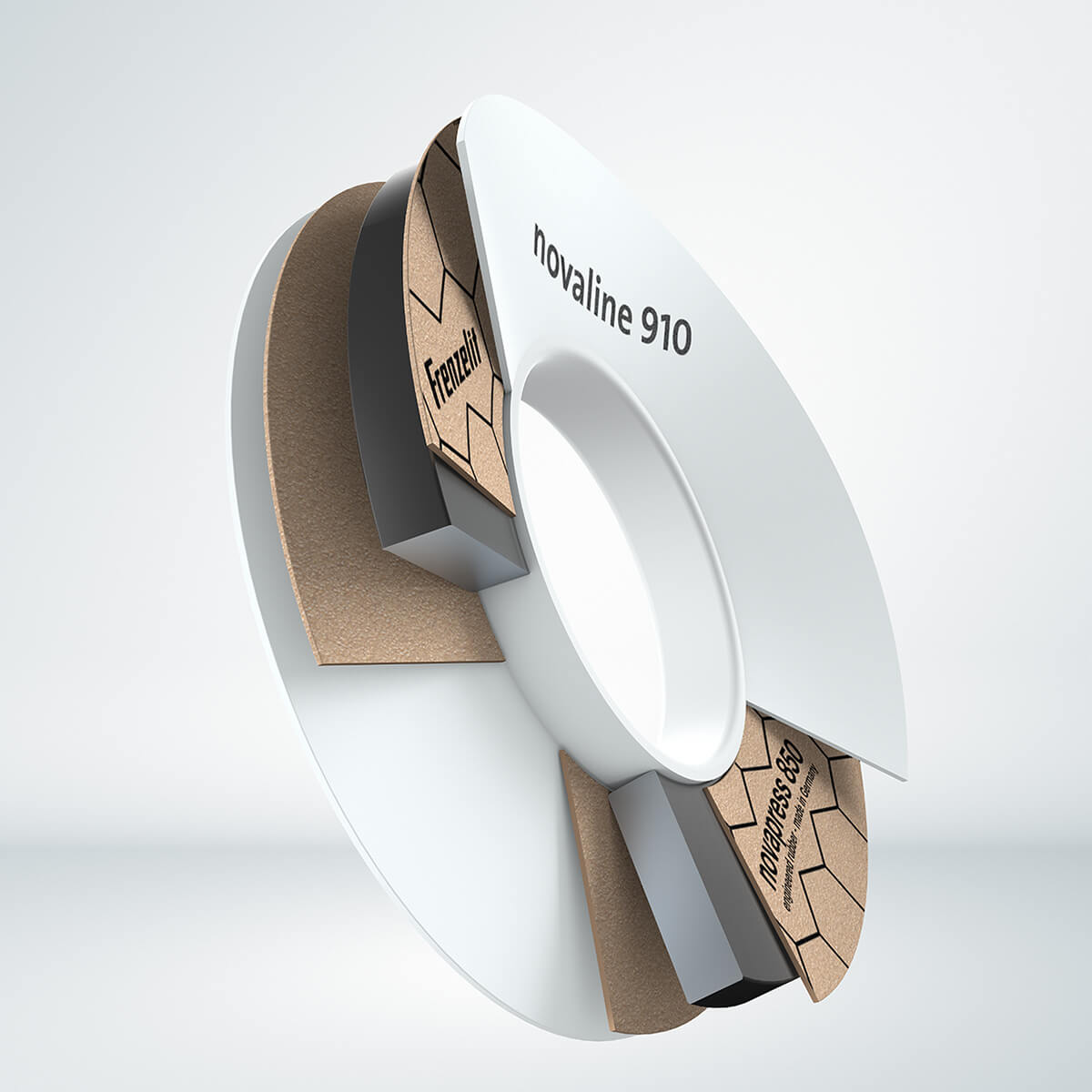 The gasket for creeping flange systems
A well-known problem of all GFRP flange systems used in applications with temperatures above 40°C is the hot-creep behavior of FRP flanges, which inevitably causes the initial bolt force to drop significantly. In order to prevent leakage, the flange connections need frequent retightening.
novaline® 910 is specially designed to counteract the gap that results from the creep behavior of the flanges. Thanks to its spring core, the gasket "follows" the flanges and can thus compensate for up to one millimeter of creep, depending on the nominal width. Two other polymer springs made from novapress® 850 give the overall system additional recovery properties and provide the necessary adaptability of the gasket. novaline® 910 has a PTFE cover resistant to nearly all chemicals that takes over the actual sealing function and contains two diffusion barriers to ensure maximum reliability.
These properties make novaline® 910 far superior to all conventional gasket solutions such as ePTFE or elastomer gaskets and guarantee stable long-term sealing performance without annoying and time-consuming retightening.
Brochure, technical data sheet and characteristic values