Customer and installation services
Project engineering, installation and commissioning included.
To create customized solutions, you need to know exactly what the problem is. This is why personal, on-site consultation by field service engineers is a top priority at Frenzelit. They work with you to develop a solution that meets both the technical requirements and the economic demands. We prepare a detailed quote for you with specifications on this basis –
in all phases of project management: From planning and design to production and installation. Experienced service staff are at your side for maintenance and repair during the entire service life of the plant and in emergency situations – worldwide!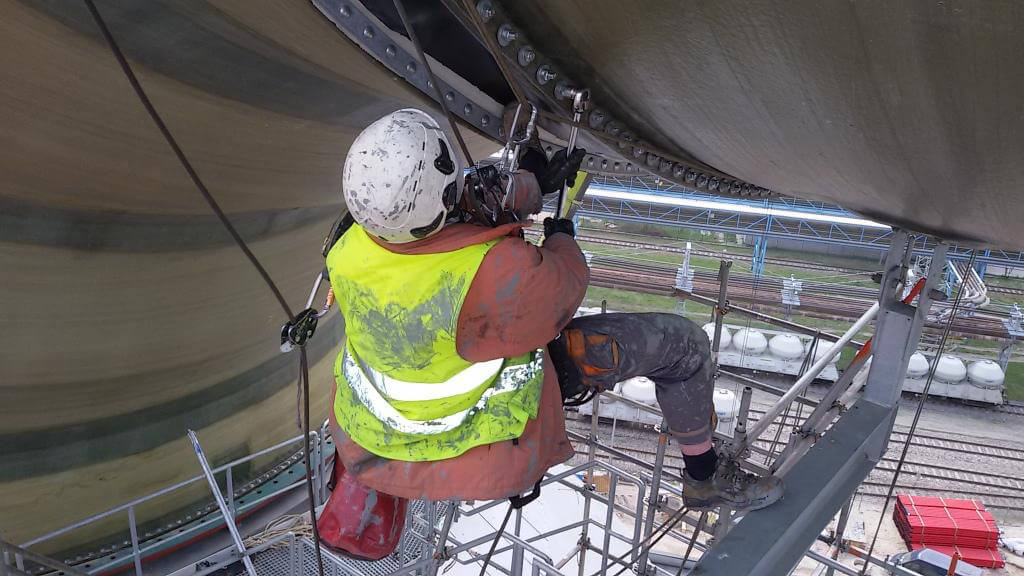 Cost-effective complete solutions
Complete installation by trained and SCC-certified staff
Installation supervision by supervisor for new and existing plants
Corrective maintenance and repair services
Teams for emergencies and short-notice assignments
Fabrication of expansion joints up to 1100 °C during inspection
Specializing in expansion joints for gas turbines and brick-lined channels as well as special solutions such as for vibration applications, extreme movements, highly abrasive media
Engineering and application engineering consulting on site
Fabrication of expansion joints on site if necessary
Worldwide availability
Your benefits
Better planning and coordination of the necessary work
Warranty from a single source without multiple vendors
Certified products and services
Understandable pricing
No need to provide your own resources
Comprehensive solutions
Execution within the specified timeframe
On-site assessment and consultation
Tailor-made solutions
Use of proven designs
Corrosion prevention by eliminating leaks
Installation of pre-assembled expansion joints
References

Frenzelit installation services