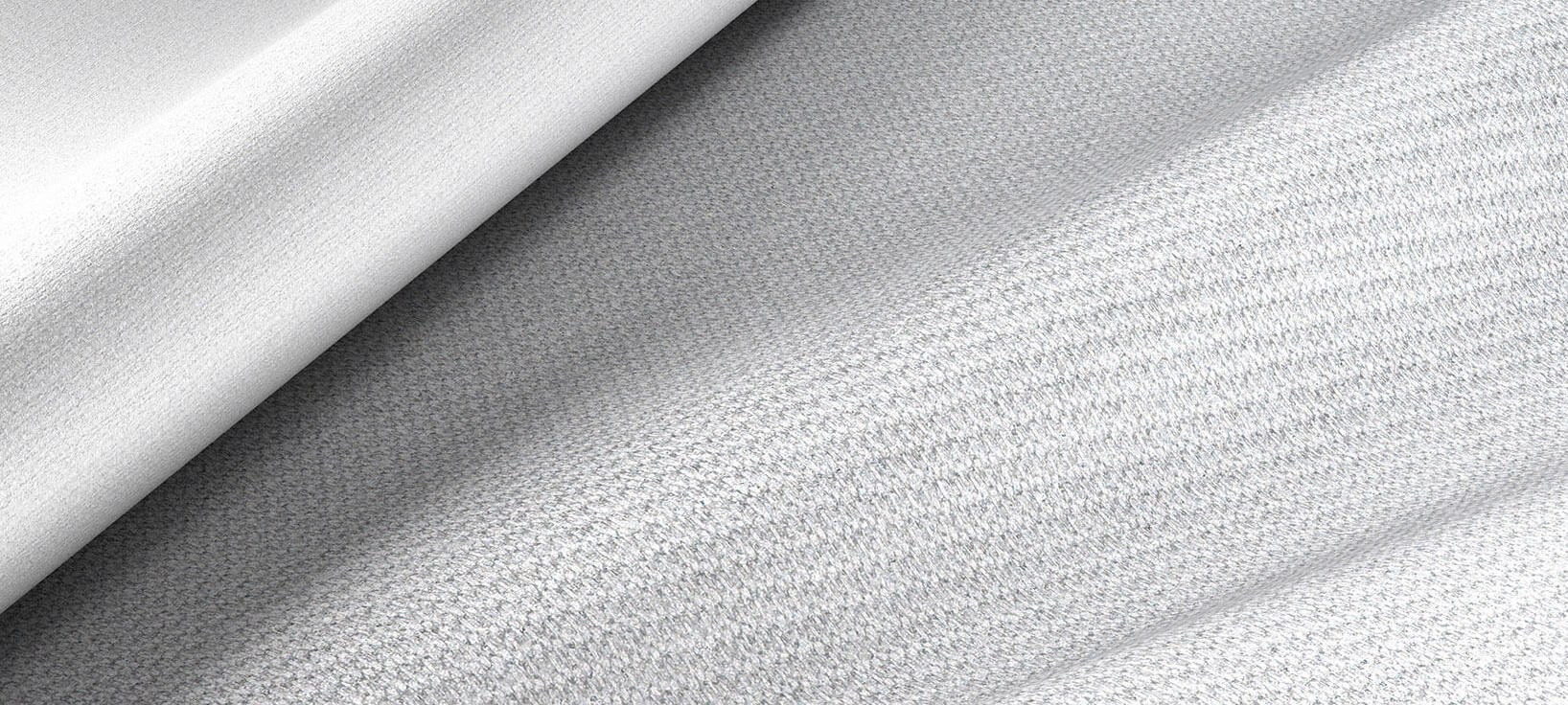 Coating:
Light, UV and oxidation resistance
Largely resistant to acids and alkalis
Dirt and oil repellent
Water and gas tightness
Mtex® – Metal-textile composite material
Metal-coated woven fabric for excellent heat protection
Mtex® is a metal-textile composite material based on an innovative, thermal, binder-free coating process. The textile substrate is directly coated with aluminum for temperature resistance up to 650 °C. Mtex® also boasts high electrical conductivity for shielding against electromagnetic radiation and perfect adhesion of the coating under temperature stress to ensure that nearly the same mechanical capabilities are maintained. Thanks to its superior finishing options, Mtex® can be processed with all common textile industry techniques and thus opens up many other application and development possibilities outside of conventional fire protection and use as a heat shield.
Your advantages:
No combustible binders
No fire hazard
No unpleasant smoke or odors
Temperature permanent coating
Very good shielding thanks to low thermal radiation