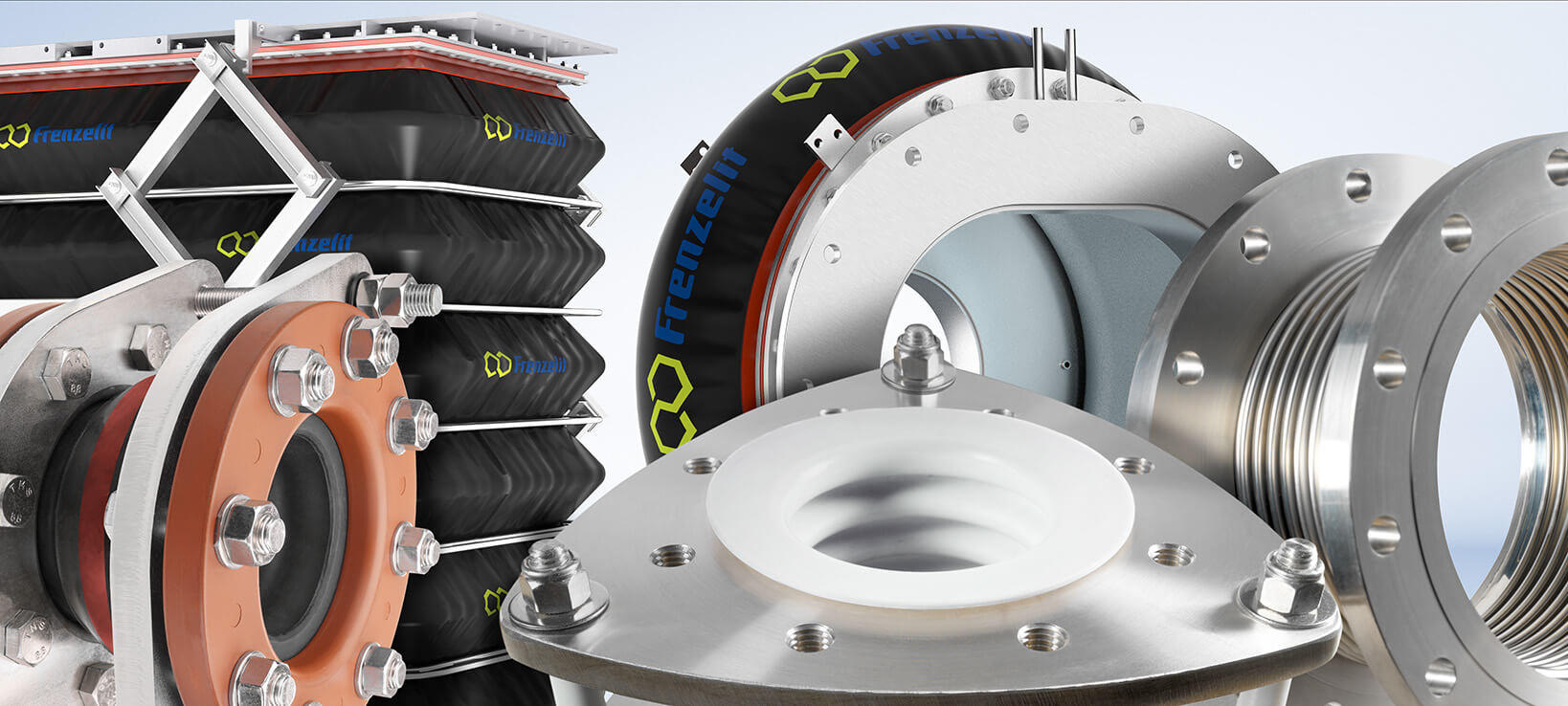 Expansion Joints for Plant Engineering
Expansion joints are flexible components in pipes and joints. They are resistant to high temperature loads, chemically resistant to the corresponding flow media and stable when subject to over or negative pressure.
We have over 50 years of experience in the production of our fabric and non-metallic expansion joints for power engineering, plant engineering and many other fields of application in various industries. To meet the highest standards, we use only the highest quality special fabrics from our own in-house production along with the necessary coatings. The product range has successively grown with the addition of steel, rubber and PTFE expansion joints as well as expansion joints made from PTFE composite materials so that Frenzelit can offer an application-specific solution for practically every use case.
And with our customer and installation services we are able to offer a cost-effective complete solution!
Interesting movies:
Fabric expansion joint systems for combined cycle gas turbine power plants (CCPP)
Fabric expansion joint systems for galvanizing and annealing furnaces